QLD FloodWise Property Report
Property or lot-based flood information for building and development due diligence.
QLD FloodWise Property Report
FloodWise Property Reports provide property or lot-based flood information for building and development requirements.


The report includes information on the following sources of flooding:
River Flooding: It provides insights into flood levels and patterns related to rivers in the vicinity of the property.
Creek/Waterway Flooding: This section offers data and analysis on flooding originating from creeks or waterways near the property.
Storm Tide Flooding: Users gain access to information regarding flood risks resulting from storm surges and tidal influences in coastal areas.
Overland Flow Flooding: This part of the report focuses on flood events caused by heavy rainfall and subsequent water runoff across the land.
Also included is a Flood Awareness Map for general awareness about the possibility of flooding in the local area. It provides historic flooding information and information on different sources of flooding. The flood information provided in the Flood Awareness Map is sourced from flood studies and models endorsed by Council. The Flood Awareness Map was updated in March 2019 to include the latest flood data from the Citywide Creek and Overland Flow Path Flood study.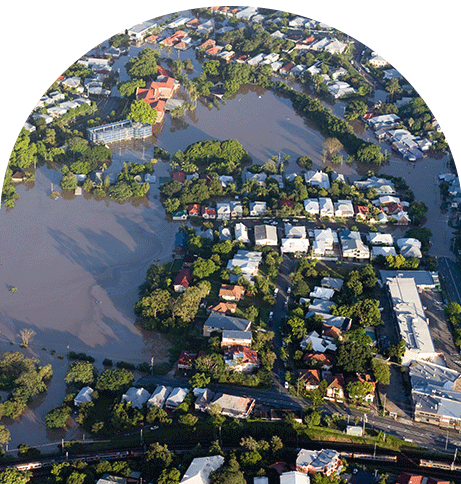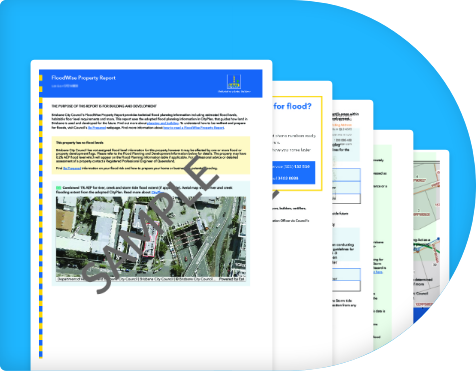 Risk assessment: Access to flood information enables you to evaluate potential risks associated with building or development projects.
Compliance: The report aids in meeting building and development requirements by providing relevant data on flood levels and habitable floor level requirements.
Informed decision-making: With detailed flood information at hand, you can make informed decisions about property development, land use, and investment.
Queensland (QLD) Property Searches
Need information about land or property in QLD?
QLD FloodWise Property Report FAQs
You will receive your QLD FloodWise Property Report within 5 business days of placing your order.
QLD FloodWise Property Reports are necessary for risk assessment, compliance and informed decision-making with regards to property purchase and development.
They provide valuable insights on various sources of flood risk on the requested property. 
Where do we get access to 88B Instruments?
Our team at InfoTrackGo delivers land titles and different property documents like the 88B instrument from all these authorised Australian land registries. 
This way, you can be confident that our quick searches and instant results are responsibly and accurately sourced only from reputable sources.
Authorised Australian Land Registries
Land Services SA (SAILIS)
Northern Territory Government
The Land Registry Service NSW (LRS)
Land Information System Tasmania (LIST)
Australian Capital Territory Land Information System (ACTLIS)
The Department of Natural Resources, Mines and Energy QLD (DNRME)