InfoTrackGO delivers instant searches to help you find official documentation and accurate details about properties, companies and registered business owners. In just a few clicks, you'll get the information you need to succeed.
InfoTrackGO is an authorised broker for the Australian Securities and Investment Commission (ASIC), the Australian Financial Security Authority (AFSA), Sydney Water and several government councils across Australia. Our vision is to help our customers put all speculations or uncertainties to rest by securing credible, legal documentation to help you make more informed decisions. At InfoTrackGO, we provide accurate information in an instant to save you time, effort and money so you always have the quality information you need right at your fingertips.
Simply type what you want to know and our smart search bar will direct you to the relevant information within seconds.
InfoTrackGO uses SSL encryption, doesn't store credit card details and handles all payments through a PCI-compliant third party.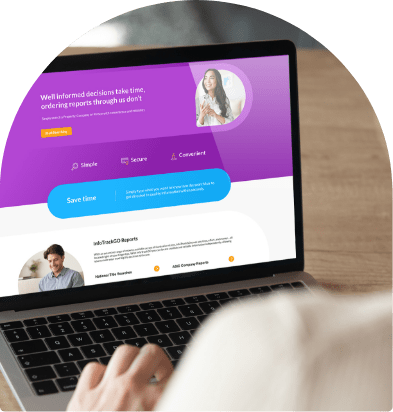 Our reports are available across all Australian states:
Australian Capital Territory
New South Wales
Northern Territory
Queensland
South Australia
Tasmania
Victoria
Western Australia
Conducting more than 5 searches per month? Get in touch with
InfoTrack
to find out more about our business solutions.