Perform searches by address, volume and folio or title reference. InfoTrackGo delivers the right document at your convenience.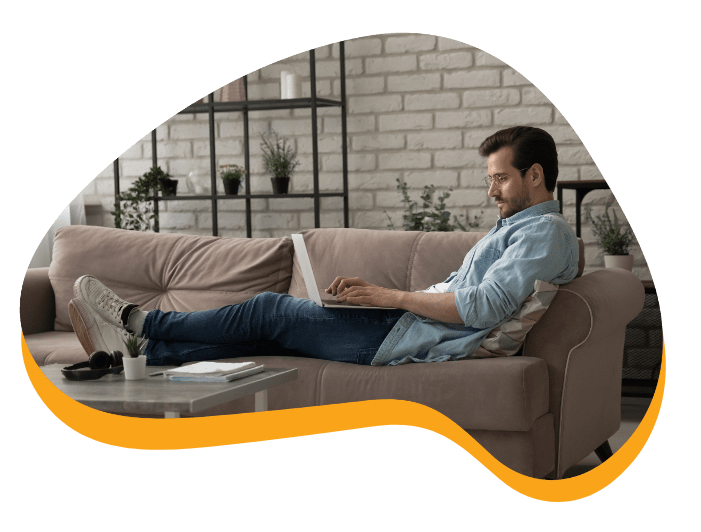 A property title provides evidence regarding the ownership of a property. It includes the legal right to maintain control over a property investment.
At InfoTrackGo, we help you perform extensive title searches to gain the following valuable information:
A property's current owners
Any mortgage registered on title
Caveats that have been registered on title
Any kind of easement, restriction or covenant that might affect a property
With a property title search, you can also learn about saleable interests, land restrictions and if there exists any lien on the property that needs to be paid off at closing.
InfoTrackGo sources land titles Australia-wide to equip you with valuable property information. By simply typing the address in our search bar, you can easily get the documents you need. 
Just note that the volume/folio number of a property is required for every title search in Victoria. Click here for more information.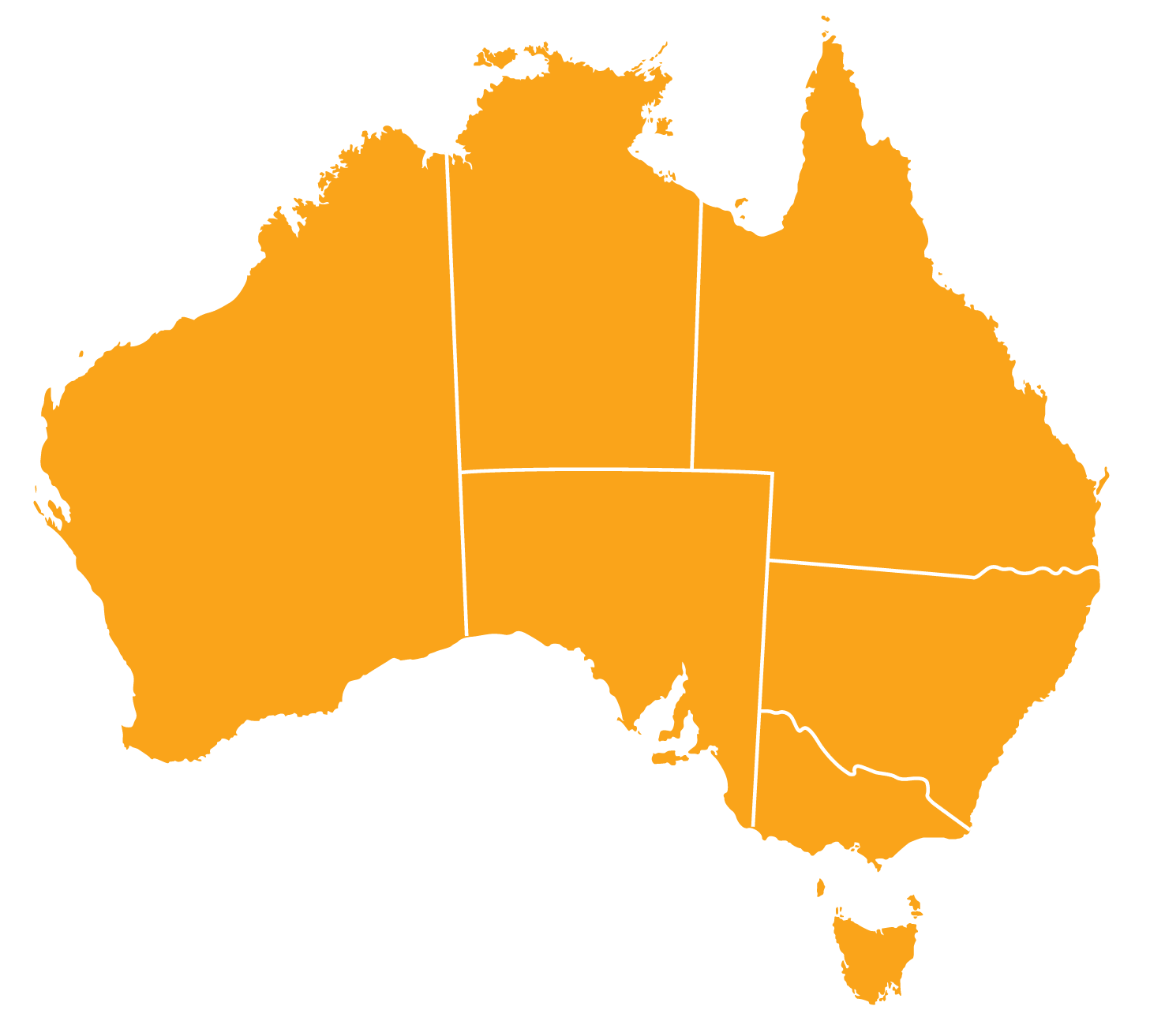 Learn more about the key details you'll get from a Property Title Search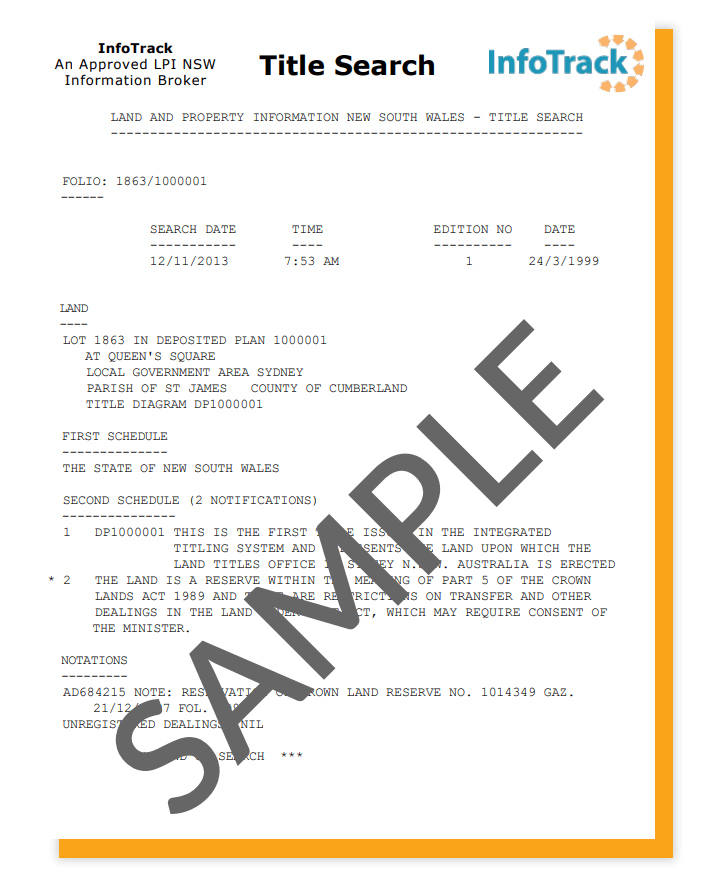 What does a Title Search cover?
The main purpose of a property title is to inform you about the current owner of a piece of land. If there are multiple owners, a title will also tell you if they are either tenants in common or joint tenants. 
Tenants in common own a portion of the land and can sell their share or leave it to someone else in a legal Will. On the other hand, joint tenants own the property as a single unit – so if one passes away, the full ownership remains with the other joint tenant(s).
You can also find any potential easements on a property title. An easement is a right given to another person (someone who does not own the property) to use the property for a specific purpose. 
The two most common easements are for services and for right of way. Easements can restrict your use of the land and prevent you from building on top of it, so it's important that you're aware of them before you buy, sell or renovate.
By performing a property title search, you can also be aware of covenants. Covenants are guidelines and/or restrictions on the land that can limit what can be built on it, where specifically a property can be built and from what materials it may be built with. 
Covenants are created by the property developer to retain the quality, look and feel of a building or neighbourhood. These rules must be adhered to when altering a property to prevent serious consequences.
If you see a caveat on the title, it's a sign that you may want to reconsider your purchase decision. The word caveat means "beware", and is a legal notice lodged with the state land registry. It's essentially a warning that someone else has an interest in the property. 
For example, a builder may put a caveat on a property if the owner owes them money – this will then alert anyone else looking at the certificate that the title is not "clear"
With a property title search, you can also check if there is an existing mortgage on the property. If there is, the bank holds the Certificate of Title rather than the property owner. 
When you're buying a property, it's important for the seller to discharge the mortgage before settlement to prevent any significant delay.
Where do we get access to Property Titles?
Property legislation in all Australian states and territories is based on the Torrens principle of registration of title. Each territory has a central register of all land in the state such as the Land Registry Service (LRS) in NSW.

InfoTrackGo gives you easy access to title information from all these Australian land registries.

This way, you can guarantee that the property titles we provide are from reliable sources. Through our quick searches and instant results, we make sure to save you from the hassle of manual property searching and dealing with endless follow-ups.
Authorised Australian Land Registries
Land Services SA (SAILIS)
Northern Territory Government
The Land Registry Service NSW (LRS)
Land Information System Tasmania (LIST)
Australian Capital Territory Land Information System (ACTLIS)
The Department of Natural Resources, Mines and Energy QLD (DNRME)