Learn about any rights or restrictions impacting a parcel of land or property with our Dealings searches. Conduct your search with ease, simply enter the address or lot/plan number of the property and receive your report fast!
A Dealing is an instrument which is registrable on a title of land and provides details on items that may impact the use of a property or land. Dealings need to be registered on the title, and can include important information about mortgages, transfers of ownership and caveats. 
Once a dealing has been lodged and registered the Certificate of Title for the property is then issued, including information such as the owner/s names, mortgages, easements, covenants or caveats. The new Certificate of Title is provided to the owner or (in the absence of a listed owner) the financial institution to which the property is mortgaged.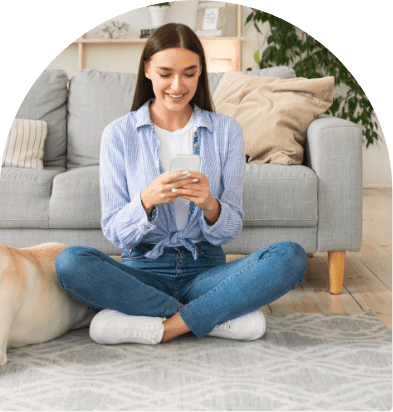 What does a Dealing show?
A Dealing may include the below information:
Names of owner/s: A Dealing report will show who the previous and current owners of the property are.
Listed mortgage: The report will show if there is a mortgage on the property and whether it is held by a financial institution or individual.
Easements: An easement on a property means that another person or party have a right to access your land or property for a specific purpose, and may restrict your use or plans for the property.
Covenants: Covenants are agreements and/or restrictions on the land or property and dictate what a property owner can and can't do if any are in place.
Caveats: A caveat is an indication that someone else has an interest in the property that needs to be resolved. A Dealing will show who lodged the caveat and what the grounds are for lodgement.
What states are available?
Dealing reports are currently available for land and properties located in New South Wales when ordering your searches with InfoTrackGO.  
How can I order a dealings report?
To obtain a dealings report, you first need to order a title search on the relevant property. Then, navigate to your "My Orders" dashboard, and locate the "Order dealings" button.
A Dealing will only show who the previous and new proprietor of the land or property. Historical information is not available on this report.
Only current, registered caveats will be shown on a Dealing report. Registered caveats will reveal who lodged the caveat and the grounds for doing so. 
Dealing reports are currently only available for land and properties located in NSW through InfoTrackGO.