Move Me In is an independent, Australian-owned connections company that helps you save time and money finding great deals on utilities and getting your services up and running.
It allows you to compare rates from a large panel of suppliers with some of the best deals in market on, electricity, gas, internet, removals and insurance. 
Moving house? Looking for a better deal? Use our free service
When you're moving house, Move Me In takes a big load of your shoulders by ensuring that all key services are up and running in your new house. Who wants to be at risk of not having running water, gas or electricity? Moving house is stressful enough just by itself.
Take 3 mins online to disconnect your old address, reconnect at your new address or transfer your services with Move Me In.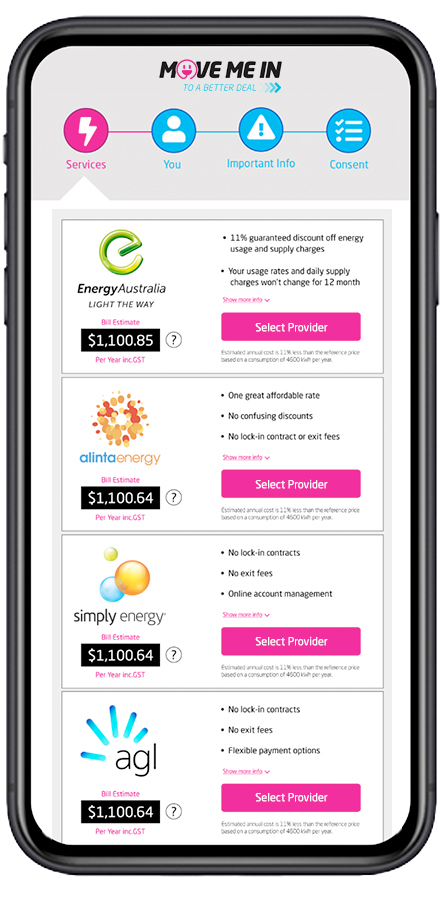 Receive a free Domino's Pizza meal voucher for the day you move house!
And if you're just looking to save some money by getting a better deal, Move Me In is your best comparison service to use.
Best thing yet?
Move Me In provides this reliable service totally free of charge, with free connection transfers and disconnections, and no lock-in contracts.