Learn more about the Building and Pest reports from Before You Bid, where the more people purchase the same report, the cheaper it gets for everyone!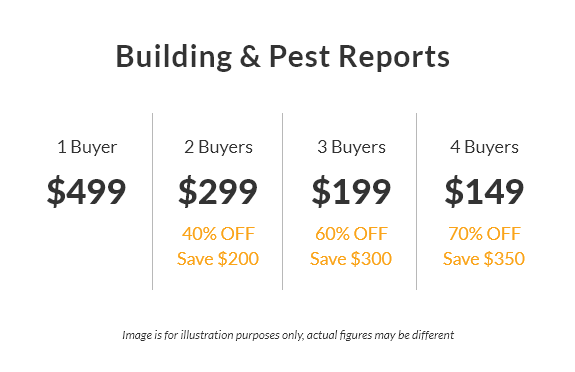 If you're in the market of buying a property, you know how important it is to do the due diligence on a property, so you know exactly what work may be required (i.e. how much money you need to invest!) before you commit to the biggest purchase of a lifetime.
You probably also know how expensive these types of reports can be; for example, a Building and Pest inspection report can easily set you back $300.
And you would have to purchase a report for each property that you're interested in!
This is where the magic of Before You Bid comes in; by creating a so-called shared economy, the more interested parties who purchase a report, the cheaper it gets for everyone through a cash back model. They can do this because they on-sell a "pre-purchased' report, a report that has already been bought by someone via Before You Bid.
What reports does Before You Bid offer?
• Building & Pest Inspection Reports 
• Strata Reports (NSW & QLD)
• Conveyancing
InfoTrackGo has partnered with Before You Bid, Australia's largest marketplace of Building & Pest inspectors. Check if they have a discounted report for your property ready to go or order your own to potentially save up to 70% if your report is repurchased!